2015 CHINA INTERNATIONAL ENERGY CONSERVATION AND ENVIRONMENT PROTECTION CONVENTION
On the 11th December 2015, the Chengdu Economic Daily reported from the 2015 China International Energy Conservation and Environment Protection Convention, held at the Chengdu Century City New Exhibition Centre, its main themes centering on 'green industry and driving innovation' and we summarise the main points as follows.
"Exhibitors showcased their products and technologies in fields ranging from industrial energy saving systems, water treatment and conservation processes, recycling and new materials, environmental big data monitoring , green technologies and pollution control practices. Exhibitors ranged from the global multinationals of Schneider Electric, Siemens, Grundfos, Philips, GE, Emerson and innovative 'ecofriendly and green' local and overseas companies.
Furthermore, there were six sub-forums with renowned scholars and speakers discussing a range of environmental matters ranging from new energy automobiles, water conservation and pollution treatment technologies, energy saving processes, and 'zero release' technology. Finally it was determined that in two years times Chengdu will host a similar environmental exhibition", article end.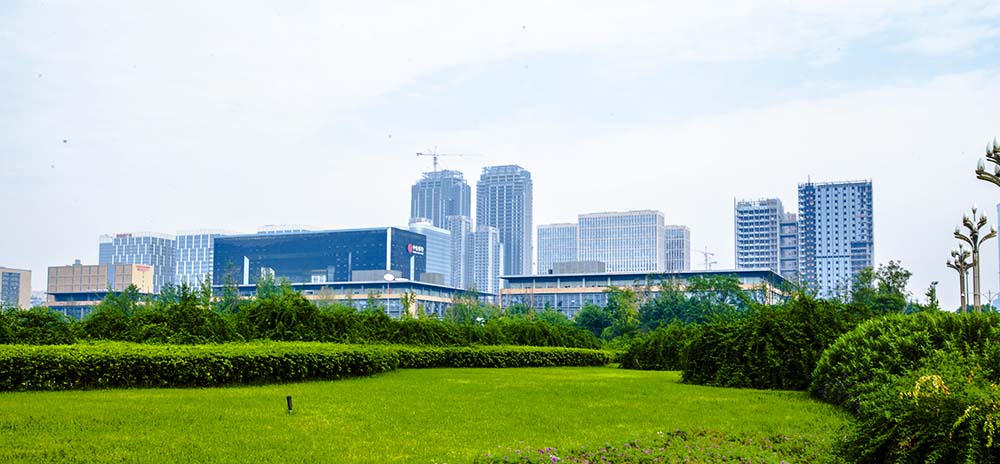 Investinchengdu.com notes that Chengdu and the Sichuan province have been at the forefront of developing environmentally friendly green industries. The Chengdu Municipal Government has established the "Chengdu (Jintang) Demonstration Base of Energy Conservation & Environmental Protection" where 135 eco-friendly programs have been rolled out in the advocating energy efficiency technologies, water treatment processes and pollution minimisation projects.
Recently we also visited Pujiang County, which was traditionally an agricultural centre and which has now moved into "advanced eco friendly manufacturing" and witnessed the other side of the clean green China. The Pujiang County Government and with the assistance of corporations like Zhixin have developed "eco green plans" and spent considerable funds in transforming the region.
Indeed pollution, smog and water quality are major challenges of the globe's second largest economy with a GDP totalling over USD$11 trillion. Every day we hear reports of pollution readings hitting astronomical levels and this is part and parcel of rapid transformational change. However events like this and efforts by the Chengdu Municipal Government and Pujiang County government in encouraging eco-friendly and green industries is a major step in overcoming our climate change challenges.
We again reinforce that it will be knowledgeable and talented professionals, startups and growing and innovative enterprises that will take the strident steps needed to combat climate change. They have the imbedded experience and requisite knowledge to develop the necessary technologies, bring them to market efficiently and adapt their strategies to a fast moving paced global economy.
Information Source: Chengdu Economic Daily, 11th December 2015.
Disclaimer – This article has been summarised and translated and added commentary provided by investinchengdu.com