3M OPENING A REGIONAL HEADQUARTERS AND TECHNICAL CENTRE IN CHENGDU
On the 20th March 2015, 3M issued a press release confirming its intentions to open a regional headquarters and technical centre in Chengdu, "one of the largest growing cities for technology and innovation in Western China".
Mr. Inge Thulin, 3M's chairperson, President and CEO stated, "We will double down on our investment in Chengdu. Our new technical centre will strengthen our relationship with local customers and allow 3M science to continue solving problems and improving lives across China."
Mr. Jim McSheffrey, 3M's VP of Greater China noted, "As a part of our strategic deployment, the regional headquarters and technical centre will solidify our investment in Chengdu and drive strong regional growth."
"3M China became the first wholly-owned foreign-invested enterprise in China in 1984 and has since invested more than $1 billion in the country. 3M China has now grown to more than 11 sites and 8,000 employees."
Investinchendgu.com once congratulates 3M for making a very strategic and wise move in opening its Western China and 5th China technical centre within Chengdu, Sichuan. We have consistently advocated Chengdu's geographic, economic and innovation advantages for companies deciding to make the foray into Western China.
3M a Fortune 500 Global company, formerly known as the 'Minnesota Mining and Manufacturing Company' was established in 1902 in Maplewood, Minnesota, USA. 3M has annual sales climbing over USD$32 billion, employs over 90,000 people worldwide, and produces a variety of products ranging from adhesives, abrasives, dental and medical products, car care products and electronic materials.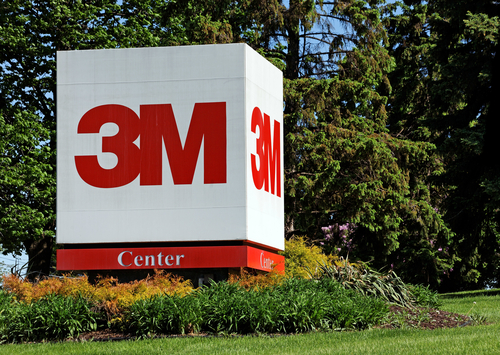 Walk into any automotive repair centre in Los Angeles, Sydney, Frankfurt, any medical centre in London, Singapore, and Paris and even any metropolis you are surely to see the 3M logo and products, not to forget the 3M yellow stick notes, in the hands of their technical professionals and saying words to the effect "3M is tried and trusted, you can rely on 3M for quality."
Indeed Chengdu and Sichuan have close to 299 Fortune 500 companies working within its midst, but one essential element that has sometimes been overlooked is 'Research and Development.'
Chengdu which is home to many leading universities, with the likes of 'The University of Electronic Science and Technology of China', 'The Chengdu University of Technology' and 'The Chengdu University of Information Technology' possess a significant talent pool that can help companies with their research and development capabilities.
Today's successful businesses have very innovative research and development capabilities and it is not all about 'selling, selling and more selling.' As Steve Jobs proved right again and again, "create and design innovative ground breaking products, which can help people enrich their lives " then the product will sell itself.
Indeed this research and development is not for only the multinationals, but for starts ups, growing and innovative enterprises who want to scale up and broaden their capabilities.
However it will be people, knowledgeable and talented professionals, who will undertake these research and development activities. , Chengdu with a great work life balance, respect for law and order and with significant technological capabilities may be one of the ideal places to commence and develop these R & D activities.
As we have regularly advocated, "come to Chengdu and experience its offerings and feel the innovation swirling throughout its business and technology parks."
Source: http://news.3m.com/press-release/company/3m-makes-greater-commitment-chinas-west-region
Disclaimer : This article has been summarized from the above mentioned link and various comments provided by investinchengdu.com