CHENGDU THE SPONGE CITY PHENOMENON
On the 12th January 2016, the newssc.org website published an interesting article regarding Chengdu's plan to become a sponge city. The " sponge city phenomenon" refers to the use of infrastructure and landscape measures to capture, control, and reuse all rainwater within a region and thereby restoring the seasonal distribution of water.
The article stated, "In 2016, Chengdu will enhance its efforts to become a sponge city. Construction of five reservoirs will commence earnestly in areas such as Jiangan Lake, North Lake, and three wetland parks like Zhonghe Wetland Park will be built."
The Chengdu Municipal Government will also implement the program of "more flowers, adding luster", in line with Chengdu's name as the "Brocade City." There will be 100,000 square meters of newly increased urban park green space, more than ten newly constructed small street gardens and the upgrading of twenty six flower displays.
Chengdu is also aiming to improve the ecological environment of the Longquan Mountains and to consolidate the ecological barriers formed by the Longmen and Longquan Mountains.
Chengdu will also improve and protect its drinking water reservoirs and commence construction on the Lijiayan Reservoir.
Finally, Chengdu will also launch the construction of Chengdu Giant Panda National Park, and apply for hosting the twelfth China Garden Expo", end article.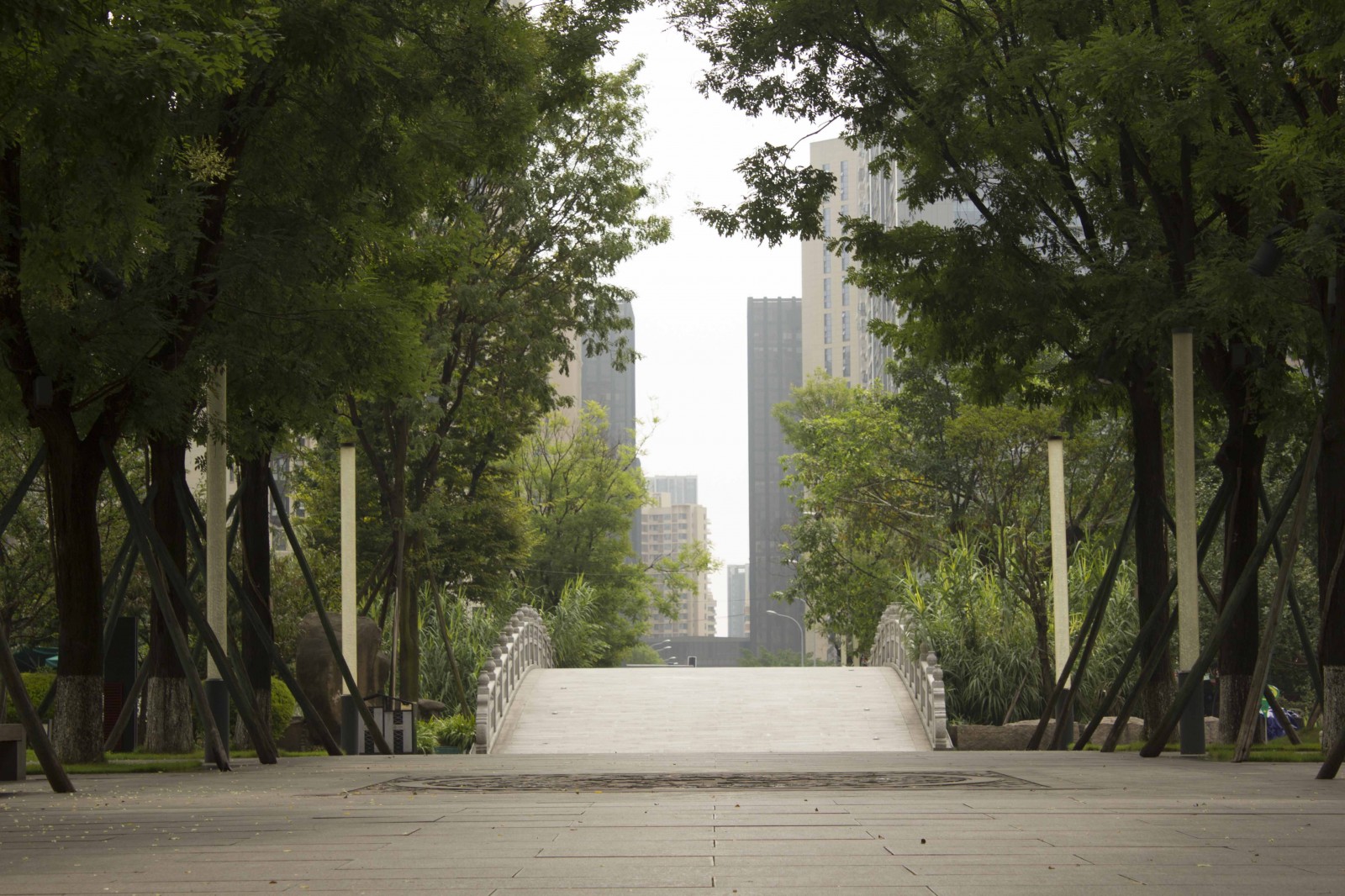 Investinchengdu.com once again congratulates the Chengdu Municipal Government in their efforts in improving the ecological and water infrastructure of Chengdu. This sponge city phenomenon has been wholeheartedly embraced throughout various Chinese cities as noted in an exceptional article written by Mark Harris in the Guardian.
Chengdu with an urban population of 14 plus million and with the beautiful scenic areas of the Qincheng Mountain, world heritage sites such as Jiuzhai Valley and Huanglong, requires every man made effort in maintaining its eco balance and efficiently utilize its water resources.
Indeed many opportunities will exist for knowledgeable and professionals, startups and growing and innovative enterprises to leverage into these ecological and environmental infrastructure developments. The Chengdu Municipal Government is strongly advocating the sub industries of water treatment, atmospheric pollution controlling and energy efficiency technologies and equipment.
Indeed as they say "visit and you shall see the beauty and splendor of Chengdu and within due course find your unique place."
Chengdu, with many direct flights from major global cities can be reached within 14 hours, and talented professionals and growing and innovative enterprises with the appropriate knowledge and technology should consider a journey sometime within the near future.
Disclaimer: This article has been summarised and translated from the www.newsssc.org source and added commentary provided by investinchengdu.com