CHENGDU'S BUSINESS CLUSTER PHENOMENON AND RMB 22.8 BILLION PROJECTS SIGNED
The Chengdu Economic Daily recently reported twenty-two major projects totaling RMB 22.826 Billion (USD$3.65 Billion) were signed in Chengdu within the manufacturing, service and agricultural sectors and we summarise the main points with added commentary as follows.
"The projects included; the first new energy automotive manufacturing plant, the Tengbang international cross-border ecommerce experience store in Qingyang District and a Metal Injection Molding project.
A further review of the investments demonstrate, thirteen (13) projects are within the service sector (RMB 14.71 billion), eight (8) projects within the manufacturing industry (RMB 7.596 billion), and one (1) project pertaining to agriculture (RMB 0.52 billion).
Projects
One of the principal projects was the 'Tongjie new energy automotive manufacturing base' developed by the Shanghai Tongjie Technology Co. Ltd.
The manufacturing plant will be located at the 'Chengdu Energy Conservation and Environmental Protection Base', covering an area of 200,000 square metres. The capital outlays total RMB 3 Billion and within 3 – 5 years they aspire to manufacture annually 100,000 vehicles with their price ranging from RMB 300,000 to 500,000 (USD$48,000 to USD$80,000).
The construction phase will commence in 2015, with the plant becoming operational in 2016 and with the first new energy vehicle rolling off the production lines in mid 2017.
The ShenZhen Tengbang International Business Service Co. Ltd will also be developing a "flagship international cross-border ecommerce experience store (1600 square meters) in Qingyang District."
Cross border e-commerce has gained significance within Western China as a means of broadening the market reach of Western Chinese enterprises.
The Qimingxing Information Technology Co. Ltd will also be creating a research and development center to improve its software dynamics (RMB 0.5 billion). They have deemed Chengdu as its western China headquarters overseeing internet safety, training and accounting", end of article.
Investinchengdu.com congratulates these growing and innovative enterprises, which have made sizeable investments, in these emerging industries and leveraged into Chengdu's economic infrastructure.
Business Cluster Zones
The Sichuan Provincial Peoples Government and the Chengdu Municipal Government have diligently planned and developed various economic zones, within Chengdu, such as Hi Tech Zone, Economic Development Zone, Tianfu New Area, Shuangliu Southwest Airport Economic Development Zone, and the Low Carbon & Environmental Protection Science and Technology Park to encourage innovation and learning.
These Economic Zones are fundamental in learning, collaboration and development purposes because they allow enterprises to leverage and learn from each other's experience and industry knowledge.
This 'business cluster phenomenon' was introduced and popularised by Michael Porter in The Competitive Advantage of Nations (1990). The underlying concept, which economists have referred to as agglomeration economies can also be traced back to the work of Alfred Marshall in the 1890s.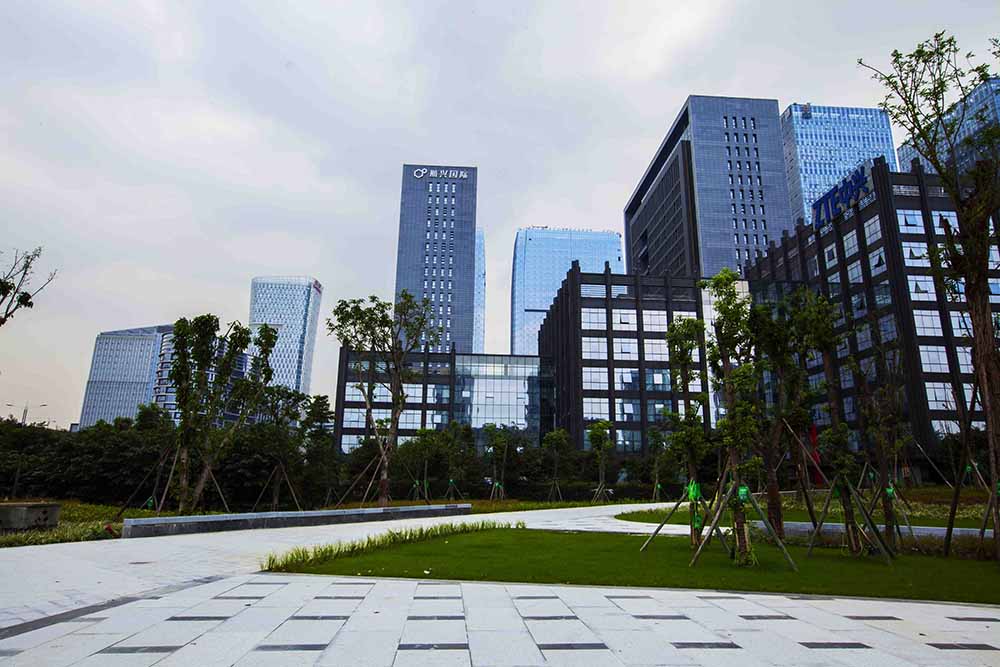 Indeed the local authorities and both local and various western enterprises have leveraged into the 'business cluster' concept and made these Chengdu economic zones breading grounds for innovation and collaboration.
As they say "when we learn and work together we make miracles." Indeed some commentators will always highlight intellectual property issues, that doing business in China requires "doubling your budget and time" and they make pertinent arguments. However, whenever enterprises develop these periphery businesses in the corners of the globe, these issues will always occur, but with Chengdu it has solutions to minimize their impact.
Chengdu and it authorities have a high regard for intellectual property and are in the midst of creating a standalone "Intellectual Property Court". Chengdu is known as "Honest Chengdu "and it's citizens have a very high respect for law and order, essential conditions , apart from a sound economic climate and an innovative technology hub when creating starting ups, developing careers and developing business enterprises.
Furthermore the Sichuan Provincial People's Government and the Chengdu Municipal Government have developed proactive business, investment and talent policies to improve approval processes, provide various financial incentives and talent support.
Finally, with the selection of the correct business venture partner, diligent market research and management standards, and business miracles will continue to happen within Chengdu and Sichuan into the foreseeable future.
Information Source: Chengdu Economic Daily, 23rd October 2015.
Disclaimer: This article has been summarised from the above source and added commentary provided by investinchengdu.com.