CHENGDU'S RESOUNDING SUCCESS IN HOSTING THE 22ND ANNUAL WORLD ROUTES FORUM
Chengdu recently held the 22nd Annual World Routes Forum from the 24th to 27th September 2016 with resounding success. Approximately 3,100 delegates from 230 airlines, 470 airports and 80 tourism authorities attended the conference, some 13,000 prearranged meetings were scheduled to discuss future air travel routes , trends and tourism destinations.
The 22nd Annual World Routes Forum was held at the Century City New International Exhibition & Convention Centre, Chengdu , where conferences and seminars addressed a plethora of air travel, airport destination and logistical issues, and a choka block exhibition hall showcased some of the world's biggest airports , tourism destination and technology platforms.
At the conclusion of the conference, major agreements were signed adding a further nine routes to the Shuangliu International Airport and greatly increasing international air connectivity in and out of Chengdu and the wider Sichuan province.
Routes online also reported 'The new routes include three additional long-haul connections from locally-based Sichuan Airlines which is adding to its recently launched flights between Chengdu and Vancouver with up to three times weekly links to Dubai, United Arab Emirates; Moscow, Russia; and Auckland, New Zealand this winter'.
Air China, as we had reported, also launched Shuangliu's second regular air link into Australia commencing on the 11th November 2016 with a three times weekly service to Sydney.
Hainan Airlines will also introduce a second and third direct flights from Chengdu into the United States of America with links to Los Angeles and New York.
Routes online also reported 'there will also be further links from Chengdu into Europe with confirmation from the airport that Capital Airlines starting a twice weekly service to Madrid from November 16, 2016'.
Garuda Indonesia also announced at the conference it was introducing regular direct flights from Bali to Chengdu to capitalise on the growing Western China tourism market.
Investinchengdu.com congratulates the organisers of the World Routes Forum in organising and managing an exceptional world class event in Chengdu which has reaffirmed our commentary of Chengdu's and Sichuan's pivotal role in air and rail transportation within Western and Greater China.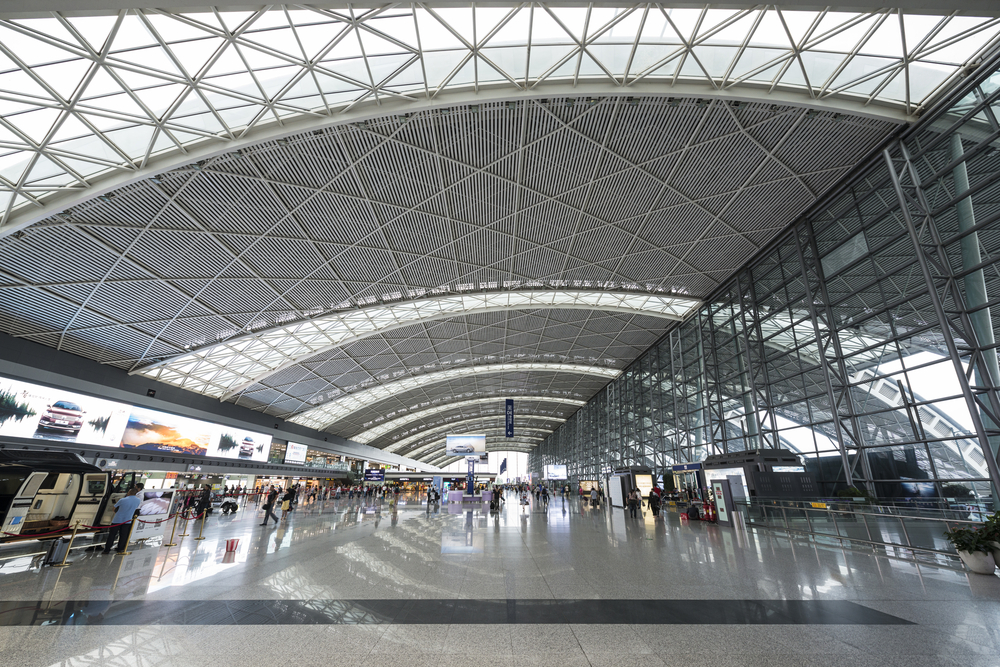 Chengdu over the last three years has held very important global conferences and forums such as the 2013 Fortune Global Forum, the 12th World Chinese Entrepeneurs Convention (2014), the 12th Michelin Challenge Bibendum (2014), the 12th World Route Conference and Airport Cities Asia Pacific conference (2015) , and only recently the 2016 the Third G20 Finance Ministers and Central Bank Governors Meeting and now the 22nd Annual World Woutes Forum is a continuation of this vital medium.
Currently, Chengdu is building a second international airport, 'Chengdu Tianfu International Airport', within the Tianfu New area, making it China's third largest aviation hub and city within a second international airport, after Beijing and Shanghai when it opens in 2020.
Construction commenced on the Chengdu Tianfu International Airport, in May 2016, with a total investment of USD $11.7 billion, during the first phase, three runways are being constructed, handling 320,000 flights and over 40 million passengers. The long term objective is for the airport to have six operational runways and handling 90 million passengers.
Considering within Western China where 400 citizens reside, with improving living standards, and consistent urbanisation growth rates, Chengdu and Sichuan will play a pivotal role in bringing the world to this spectacular and 'blessed region".
Chengdu and Sichuan will also significantly benefit from China's One Belt One Road Strategy, which envisages to connect over 60 countries from China through Asia to Europe, to encourage bilateral and multilateral investment and trade and which identified Chengdu as an important hub to improve air services to Western Asia, the Middle East and Europe.
Chengdu as we have regularly reported since the inception of China's Go West Policy in the late 1990's has experienced unprecedented economic growth and become the pivotal business and investment epi city of Western China. Chengdu's GDP in 2015 increased by 7.9 % to RMB 1.08 trillion (US$160 billion) which is 1.1% above China's national average.
Sichuan's GDP as reported by the The Sichuan Bureau of Statistics has surpassed RMB 3 Trillion (USD$458.5 Billion) and is now China's sixth largest provincial economy. Furthermore, during the 12th Five Year Plan, Sichuans GDP grew by 10.8%, 3% higher than the national average.
In 2014, Unilever issued a 'city assessment classification report and classified China's cities into five categories. Chengdu was deemed a 'Key City' and classed in the ranks of Beijing, Shanghai and Guagzhou. Chengdu in 2015 was also included in The New York Times' '52 Places to Go in 2015' list and is also one of China's top ten tourist destinations.
Indeed with Chengdu and Sichuan further developing its global economic footprint it will encourage further business, research and investment opportunities.
The biomedical, healthcare and medical devices industries will be one of the major industries at the forefront of this because their development is extremely vital in increasing our health standards and life expectancy. With the launch of the 'Healthy China 2030' plan, Western China and its 400 million citizens will see unprecedented improvement in the delivery of health care and improvements in life expectancy.
Indeed those enterprises , professionals and start-ups within the biomedical, healthcare and medical devices industries who captialise on the first mover advantage into Chengdu, Sichuan and Western China will over the medium term reap significant socio-economic rewards.
The 22nd Annual World Routes Forum is a continuation of this journey and further reinforces Chengdu and Sichuan's pivotal socio, economic, investment and research role in Western China.
Disclaimer – This article was researched and referenced from various routes online report and added commentary provided by investinchengdu.com