155 SICHUAN COMPANIES LISTED ON CHINA'S THIRD SECURITIES EXCHANGE " THE NTB"
Recently the Sichuan Provincial People's Government website wrote a very interesting article regarding the listing of 155 Sichuan companies on China's third listed securities exchange, the New Third Board (NTB) also known as the National Equities Exchange and Quotations (NEEQ).
The NTB came into operation on the 20th September 2012 in Beijing, as China's third listed national securities exchange, after Shanghai and Shenzhen, and specialises in helping Chinese small and medium enterprises to broaden and better regulate their capital raising capabilities. Furthermore, it provides the general public the necessary safeguards to confidently invest in these companies who will be an integral part of transitioning to an innovative and research driven economy.
"A total of 5,129 companies with combined market capitalization of RMB2.46 trillion (US$374 billion) were listed on China' New Third Board as of the end of 2015, up 3.26 times and 4.35 times from 2014, respectively. Most of the firms on the New Third Board are engaged in innovative high-tech sectors, covering high-end manufacturing, information transmission, software, research and development, technological solutions and cultural services," says China's Xinhua News Agency.
The 155 Sichuan companies that have been listed on the NTB, "one third are information technology companies", and there are companies in the 'new materials' and 'new energy.'
"Over 70% companies listed in NEEQ are from Chengdu, which is closely related to Chengdu's economic scales and innovation and entrepreneurship capacity."
"According to the data provided by Sichuan Securities Regulatory Bureau, companies listed in NEEQ have attracted investment of 1.246 billion yuan in 2015 " says the Sichuan Provincial People's Government website.
Investinchnegdu.com maintains this article and the hyperlinked articles raises very interesting questions and further reinforces Sichuan's and Chengdu's pivotal position within Western China's economic and investment landscape.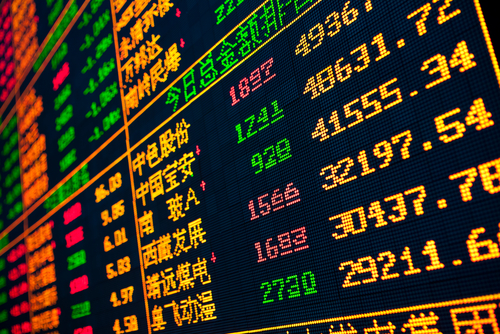 The NTB will significantly help local entrepreneurs in more effectively commercialsing their star up ventures and patented technologies. Indeed this may also be more economically viable in comparison to the shadow banking industry where interest rates can hover well above market levels. Chengdu and Sichuan entrepreneurs (and possibly even foreign professionals overtime) will be able to leverage into the NTB to raise funds and many more companies will seek listing as a viable option.
Certainly there will be various challenges as with any new capital raising regimes, but our finance industry sources have stated "the rise of the NTB demonstrates that as domestic capital raising requirements become more transparent, the public will become more confident, but more importantly these smaller companies will be able to raise much needed funds to effectively commercialise their business concepts. As we have regularly maintained journey to Chengdu and Sichuan, visit an exhibition at the New Century City Exhibition centre (over 500 to choose from), walk around South Chengdu, meet budding entrepreneurs at the Hi Tech Zone, visit Chunxi St, and maybe one day you will be seek its fortune.
You never know the next Tencent or Huawei could be waiting in the midst and possibly somewhere within Chengdu and Sichuan. But as they step by step and the first step is make a concerted effort to visit Chengdu within the next one to two years to feel and experience what it has to offer.
Disclaimer: The above article is only a very brief snap shot of the NTB and we recommend our readers to undertake their own research and seek the appropriate financial legal advice in relation to its listing and capital raising rules and applicable legislation.
Overtime we will provide regulate updates regarding the NTB and how it is helping Chengdu and Sichuan companies to commercialise their business concepts.