QUEENSLAND OPENS A TRADE OFFICE IN CHENGDU
On the 8th June 2016 , The Honourable Annastacia Palaszczuk, the Premier of the State of Queensland , Australia announced the opening of a new trade office in Chengdu Sichuan.
The Premier noted the Sichuan economy "is also worth $600 billion and I wanted Queensland to have better access to such terrific potential markets and trade partners". "Having a Trade Office in Chengdu will allow us to develop stronger relationship with Sichuan which is a manufacturing and innovation hub".
"With a presence in Chengdu, we can also explore opportunities to partner on our Government's important Advance Queensland initiatives, to nurture talent and provide Queensland start-ups and innovators with valuable international experiences".
Investinchengdu.com wholeheartedly congratulates the Government of Queensland on this initiative and further strengthens Australian and Sichuan relations.
Within Sichuan one can find Australia's 4th Chinese consulate, a supportive Austrade office and representative of both the Victorian and Queensland state trade offices.
Queensland is Australia third most populous state with a population of 4.79 million and its GDP is valued at AUD $305.8 Billion (US $180 Billion). The 2015 – 2016 economic growth is forecast at 3.5% and the economy is predominantly driven by the agricultural, construction, resources and tourism sectors.
Brisbane is its capital has a population of over 2 million residents and the surrounding regions of the Gold Coast and Sunshine coats have also been experience record migration of over the last 10 years.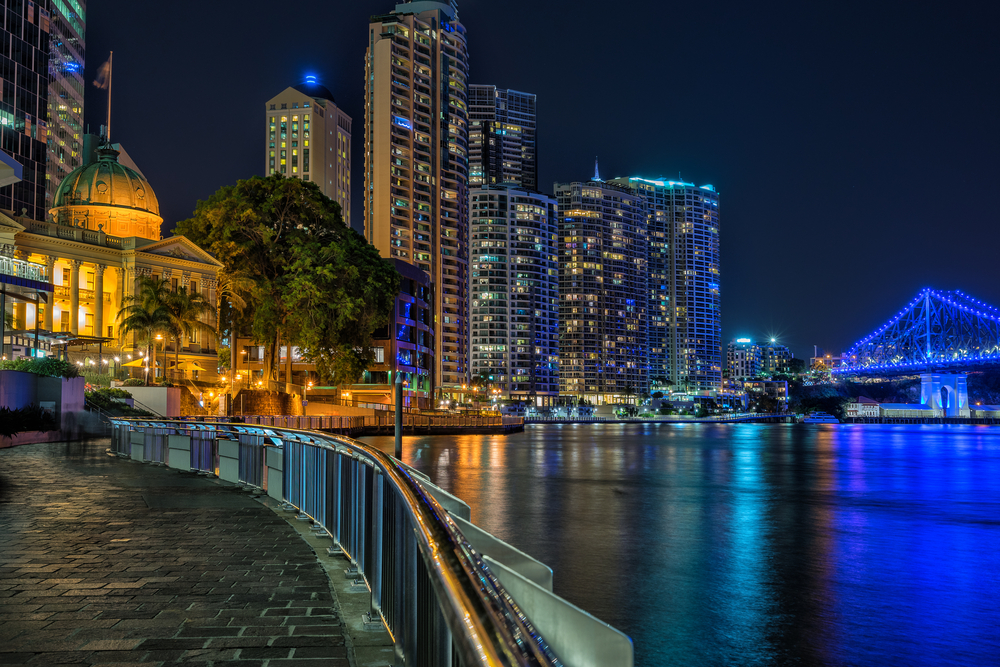 Queensland is also home to various famous universities such as the University of Queensland who maintains a very steady and respectable ranking in global university rankings.
Queensland internal regions (St. George Basin, Toowoomba, Townsville, Mt. Isa to name a few), just like Sichuan's have very a unique lifestyle business opportunities and many synergies between them will develop overtime.
Indeed the opening of the QLD trade office in Chengdu will open a plethora of investment and tourism opportunities into Australia's sun shine state.
However an important question also arises, how will Queenslanders embrace Sichuan and Chengdu its capital, and develop their business models, careers and start-ups there.
Chengdu is Western China's premier city , with a population of over 14 million citizens, it's GDP is valued over US $165 Billion, it is China's 3rd start up capital and 4th technology hub.
Recently the Sichuan's Provincial Peoples Government Chengdu Municipal Government have been undertaking significant development efforts in the Tianfu New Area, where one finds Science City, The Tianfu International Fund Town and overtime the Western International City covering 840,000 sqm and Chengdu second international airport.
Global business is a two way streak and whenever governments open trade offices in any jurisdiction it is essential to place significant resources on encouraging two way trade and investments.
We are confident overtime the Queensland Chengdu trade office will open many business and investment opportunities and help both the growth of the Queensland and Sichuan economies.
Finally, as we have regularly advocated those professionals and start-ups that make that undertake regular business and research trips to Chengdu and Sichuan over the long term will reap significant economic rewards.
Disclaimer: This article was written and researched by www.investinchengdu.com and Chengdu 'Dailu' Business and Management Advisory Services Co Ltd. 成都带路企业管理咨询有限公司