SOUTH KOREA OPENS AN INTERNATIONAL TRADE CENTRE IN CHENGDU
Recently the World Trade Centre Association reported that the Korean International Trade Association (KITA) has opened an international trade centre in Chengdu, its third trade centre in China.
The purpose of the trade centre is to assist with the development of the Korean Chinese Free Trade Agreement and for Korean companies to further penetrate and expand into Chengdu, and Western China markets.
In-ho Kim, Chairman & CEO of KITA stated during the opening ceremony "I'm glad that 3rd Chinese branch is successfully established in Chengdu, which emerges as the central axis of Western development in China," and continued, "Chengdu branch will play a dominant role for Korean companies in Western China for trade and investment expansion."
"KITA and city of Chengdu signed a Memorandum of Understanding during the opening ceremony to host joint exhibitions and develop a trade talent cultivation program."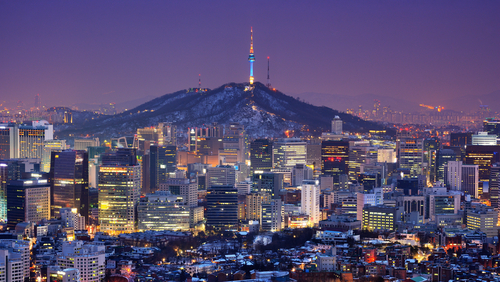 Investinchendgu.com firstly congratulates KITA on opening their third international trade centre in China and its first in Western China. The same theme that "Chengdu is the conduit for Western China business and trade" resonates not only in this agreement but the many trade associations agreements and sister city relationships inked with Chengdu.
South Korea, who is home to 50 plus million citizens, who has a GDP of US$1.41 trillion, is home to many successful multinational corporations like Hyundai, and Samsung. The South Koreans have an acute penchant for innovation and technology and have demonstrated their capabilities on a global level even taking on the giants of Apple and others. Furthermore, they effectively leverage their talented professionals and enterprises into the cluster zone phenomenon, which greatly helps in launching ground breaking technology products.
The Chinese and South Korean Free Trade Agreements (FTA) also came into effect on the 20th December 2015 with the primary purpose of further developing and enhancing two-way trade between the countries. China and Korean two-way trade now equate to USD$232 Billion and provides significant socio economic benefit for both countries.
Indeed Chengdu has an instrumental role to play in developing the Western China economy, which covers 73.3% of the Chinese mainland, is home to 28.4% of the population and accounts for 20% of the national GDP.
Chengdu and its citizens should wholeheartedly embrace the South Korean international trade centre development. This is a significant investment by one of Asia's leading economies. Chengduans cannot rest on their laurels and they have to regularly find methods in connecting with likeminded South Korean professionals and innovative enterprises.
Furthermore, Chengdu should foster the development of the trade centre, throughout Sichuan and neighbouring provinces, and help in broadening its socio-economic impact.
Chengdu and Seoul are only stones throw away from each other and over the next two to three years both Chengduan and Koreans likeminded professionals and enterprises will indeed develop very productive relationships.
However, what is also required is that they leverage into each other's entrepreneurial and technological capabilities, and develop viable joint ventures.
Information source:
https://www.wtca.org/news/kita-established-a-new-branch-in-chengdu-sichuan
http://www.worldbank.org/en/country/korea
Disclaimer: The article has been summarised from the above mentioned website and added commentary provided by investinchengdu.com.