CHENGDU WESTERN CHINA'S CONVENTION AND EXHIBITION EPI CENTRE
The Chengdu Economic Daily recently reported on Chengdu's growing exhibition industry and its pivotal position within Central and Western China, and we summarise the major points with added commentary.
"According to the Director of "The Chengdu Municipal Bureau of Exposition", Chengdu in 2015 successfully organized over 405 exhibitions showcasing products and services not limited to biopharmaceutical, environmental, food manufacturing, franchising, motor vehicles, and new materials/energy industries.
The Chengdu exhibition industry generated 'direct revenue' of RMB 6.28 Billion (USD $1 Billon) with a 7.1% year on year growth. The 'comprehensive revenue' referring to both direct and indirect, in 2015 was RMB 54.39 Billion (USD $8.7 Billion) also with an 8.9% increase on the previous year.
Leading global exhibition companies such as Reed Exhibitions, Deutsche Messe and Koeln Messe have broadened their horizons from the Tier 1 cities and now regularly hold exhibitions in Chengdu.
Furthermore in 2016 'The Internet of Things' conference/exhibition will be held in Chengdu showcasing internet products developed in Central and Western China.
The exhibition has been organized by the New Exhibition Company (Singapore), and the Sichuan Donor Exhibition Limited, who recently signed a memorandum of co-operation to stage further exhibitions in Chengdu.
New Exhibition manages exhibitions in the logistics, electronics and health care industries and Sichuan Donor by having firsthand knowledge of Chengdu's exhibition industry further demonstrates the benefits of a 'joint venture' in the bustling western regions, article end.
Investinchengdu.com maintains these innovative exhibitions have been characteristics of Chengdu and its leadership in transforming this Western China economic juggernaut.
In 2013 Chengdu hosted the 'Fortune Global Forum', which brought together global CEOs and economic decision makers discussing a range of topics from China's global emergence and the development of its central and western regions. At the conclusion of the event seventy-four projects were signed with total investments of RMB 112 billion.
Philippe Verneuil, President of Michelin (China) Investment Co., Ltd, also noted at the conclusion of the 2013 Fortune Global Forum, "The local governments, including the provincial government of Sichuan and the municipal government of Chengdu, provided strong support for holding global events and I witnessed Chengdu's competence in holding such events."
In 2013, Chengdu also hosted the 12th World Chinese Entrepreneurs Convention which brought together for Chinese entrepreneurs from all corners of the globe to discuss their business and investment models and encourage broader entrepreneurial networking ties.
Consequently in November 2014, the twelfth summit of the "Michelin Challenge Bibendum" was held in Chengdu, which focused on "sustainable development of global mobility." Michelin Challenge Bibendum Open Lab is "an innovative and cooperative think and action tank promoting better life through sustainable mobility." This was the third time the event was held in China and the first time in Western China.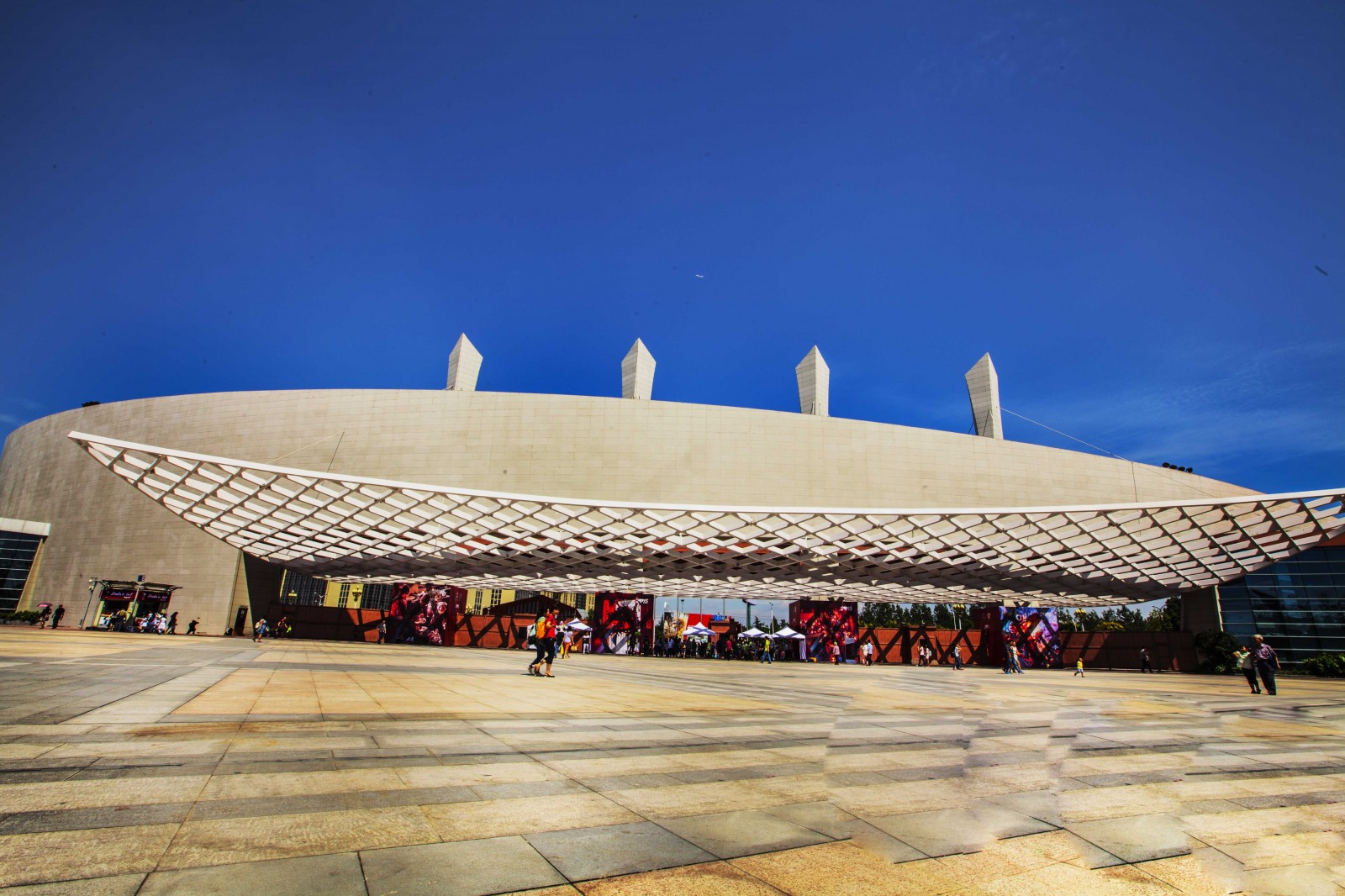 In May 2015, Chengdu also hosted two significant aviation events the 12th World Route Conference and Airport Cities Asia Pacific 2015 which discussed breakthroughs in aeronautics, aviation, and airport management. Furthermore in 2015 we also visited various exhibitions at the 'Century New City International Convention and Exhibition Centre' ranging from the 15th Western China International Fair, The Western China Automotive Show, The Environmental Technology Convention, overseas education and proeprty expos, The Chengdu Franchising Expo, The First Import Export Exhibition of Western China, and witnessed at first hand the growth of Chengdu's convention ad exhibition capabilities.
In 2016 Chengdu will also host the G20 Finance Ministers and Central Bank Governors Meeting, the first Global Innovation and Entrepreneurship Fair, the 16th Western China International Fair, and the 22nd World Route Development Forum.
Recently "The Sichuan Provincial People's Government " confirmed "that the Government it is in the process of building a new convention and exhibition centre called 'China's Western International Expo City' in the Tianfu New area and will cover an area of 840,000 square metres. The project will cost RMB 10 Billion and when completed it will become Western and Middle China's largest convention and exhibition centre" (second link).
Accordingly, when a city can effectively manage a plethora of conventions and exhibitions of these caliber to name a few, plus an international airport handling over 42 million passengers annually , with a GDP higher than various EU countries , with fifteen foreign consulates and with a very supportive and innovative Municipal Government, one can comprehensively maintain that Chengdu is "destination of choice for major conventions and exhibitions in Western China."
Information Source: Chengdu Economic Daily, 2/12/2015
Disclaimer – This article has been summarised from the Chengdu Economic Daily and added commentary provided by investinchengdu.com