CHENGDU'S ECONOMIC GROWTH TARGETED AT MORE THAN 7%
On the 19th of January 2016, the chengduinvst.gov.cn website published an interesting in article relation to Chnegdu's economic growth, which has been targetted at more than 7%, and we summarise the main points with added commentary.
"Accordingly future economic growth will centre on supply side reforms, innovation and technology improvements, and the "need for speed " to curtail any downward economic pressures.
Fixed asset investments will total 770 Billion RMB and this will be utilised to improve Chengdu's infrastructure, encourage growth industries and initiate construction projects. Furthermore, significant resources will be allocated to the 'Tianfu New Area' where the government has envisaged the development of these growth industries. The Chengdu Municipal Government will also encourage public private partnerships (PPP) and market access to promote economic development and investment growth.
Chengdu will also complete 160 Billion RMB investments in scientific and technological developments to overhaul traditional industries and wholeheartedly encourage innovation within the key growth industries.
Chengdu will also strive to increase its exports by 10% and actively explore markets within Southeast Asia, South and West Asia and other emerging territories. Furthermore, it will develop trade in services, cross border e-commerce and promote foreign trade.
Chengdu will also endeavour to increase domestic consumption by 11%, a key initiative of the "new normal economy". Currently, Chengdu's GDP per capita income exceeds USD $ 11,000 and consumers are increasing their expenditure in online shopping, cultural tourism and healthcare.
Chengdu also aims to achieve economic growth within the secondary and tertiary industries by 6.2% and 9% respectively. Accordingly Chengdu will leverage its effort regarding cluster development and implement the '2025 Chengdu Manufacturing Plan'. Thereby this will help cultivate the next generation of information and technology, rail transportation and biomedicine projects.
Chengdu will also continue accelerating its efforts in developing itself as the financial centre of Western China, as an international exhibition city, and encourage tourism development.
Finally, Chengdu will aim to contain urban unemployment under 4%. Accordingly, it will pursue a proactive employment policy, encourage entrepreneurship to create jobs, and develop its "talent and skills pool", end article.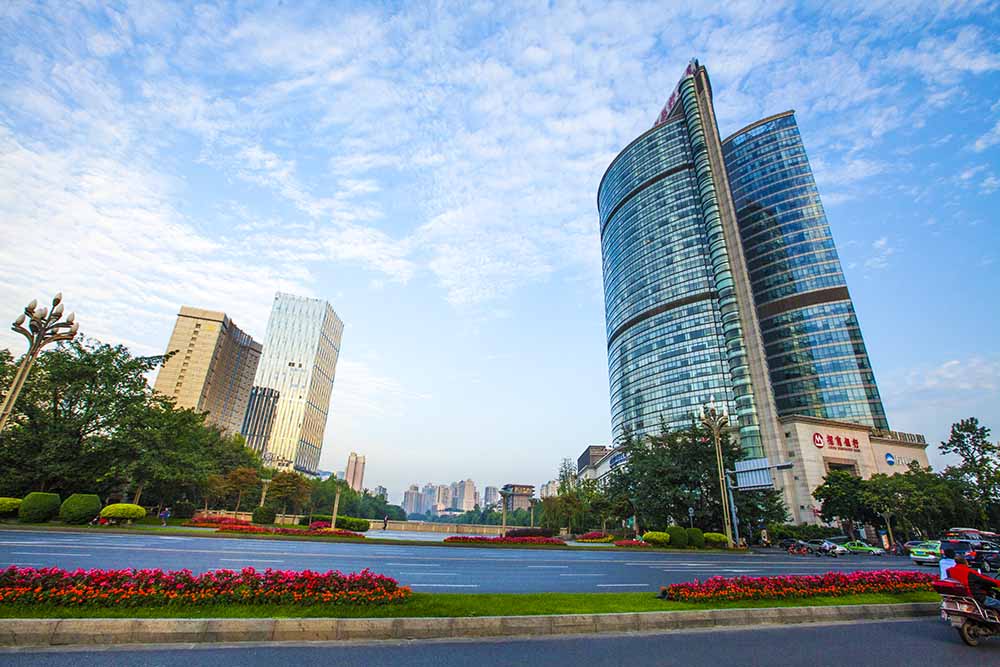 Investinchengdu.com agrees to achieve 7% economic growth in this rapidly changing socio-economic times does possess significant challenges. Indeed various external foreign jurisdictions are experiencing below 1.5% growth and this is a culmination of various factors from inadequate and poor government planning, lack of consumer and business confidence and the reluctance to invest dollars and resources (not words) in emerging 21st century industries.
However, Chengdu does not grapple with these varied problems, but on what industries to encourage, what economic and technology zones to develop and how to further foster entrepreneurship. Within the last five years economic growth was considerably above 10%, but in the future it will be more qualitative and sustainable growth.
Furthermore the Chengdu Municipal Government has recently launched the "10 Clause Talent Program Policy" (forerunner of the "Chengdu Talent Plan"), which outlines various employment, financial and lifestyle benefits and incentives for foreign professionals to consider locating to Chengdu for their career and startup aspirations.
The policy even states "to provide subsidies for up to RMB 50 Billion for world class talents who have internationally acclaimed awards such as Nobel Laureates and PhD super achievers when establishing their business ventures within Chengdu."
Indeed it will be knowledgeable and talented professionals, startups and growing and innovative enterprises with ground breaking technologies and technical insights that will find Chengdu's business and investment climate very favourable.
Finally whenever one consider a transition into a new city and or region they looking for a stable economic environment, an innovative technological hub, respect for law and work life balance and Chengdu and the Sichuan Province, may be the ideal city and region within Western China to develop your careers, start-ups and enterprises.
Information Source :
Disclaimer: The above article and its major points have been extracted from the above mentioned web link.