DENMARK SICHUAN CHENGDU THE MUTUAL SYNERGIES AND THE FUTURE AHEAD
Recently the Danish Embassy in China opened five visa processing centres throughout China and with one of them being in Chengdu.
On the 20th September 2016 , the Danish Ambassador to China A. Carsten Damsgaard also visited Sichuan, Chengdu where he met the Deputy Governor of Sichuan province Mr. Zhu Hexin to discuss various socio economic initiatives.
The press release also stated " During the meeting both parties emphasized the potential of further cooperation in green technology, tourism, giant panda and healthcare sectors. Further discussion was on high level visits to China from Denmark, and the possibilities of broadening existing cooperation between Denmark and Sichuan".
Furthermore only last month the Sichuan's Tourism launched a tourism road show in Denmark to encourage its citizens to embrace Sichuan as a friendly and scenic travel destination.
Investinchengdu.com senses the immense synergies and dual characteristics between Denmark and Sichuan, and has decided to explore them in further detail.
Denmark is one of the European Union's most stable countries for economic growth, living standards and the much coveted "work life balance" phenomenon. Denmark is also founded on the Scandinavian welfare model - where are all citizens have equal rights to social security.
Denmark's which is located in Northern Europe, is bordered by the Baltic and North Sea , has an archipelago of 443 named islands and its population numbers 5.7 million.
Denmark's GDP is valued at US$295.16 Billion (2015), its GDP per capita is very stable at US$61,310 and it still maintains steady economic growth. Denmark's significant industries are agriculture, energy (fossil , gas and renewables) , environmental , healthcare and transport to name a few. Denmark is a true believer in free trade and a founding member of collaborative organizations such as the EU, OECD and WTO.
Horsens (Denmark) already has a sister city relationship with Chengdu and is well known for their, wind energy, environmental and new energy industries. Investinchengdu.com has written about this in our sister cities article and will be providing an update in the not so distance future.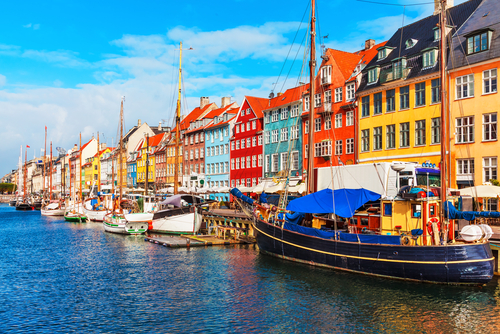 Investinchengdu.com wholeheartedly agrees exploring and further developing the Denmark and Sichuan relationship is ideal and pragmatic for both jurisdictions.
Both Denmark and Sichuan are modelled on altruistic ideals whereby one's core duty is to " help one another and always do what is honourable". They both have sound governmental welfare models where they help their citizens have equal access to social security. They both seek peace harmony and have had peaceful relations with their neighbours for millennia.
Both Denmark and Sichuan have experienced remarkable economic growth over the last twenty years. Indeed Denmark's GDP per capita is remarkable, but as of late within Sichuan and its capital Chengdu there has been a considerable upswing in living standards. There is a growing deep correlation within their industries of agriculture, energy, environmental, healthcare and transport.
Both Danish and Sichuanese have an insurmountable zeal for entrepreneurship and innovation with a view to help one's self and also the common good. Travel to Copenhagen and Chengdu, as have the founders of investinchengdu.com, they are both super safe and you can sense the generosity and prosperity of its citizens.
Indeed it is this generosity and prosperity that we believe will further drive Denmark and Sichuan into more harmonious and productive relationships. The " Danes " as they are also known have many positive human values to offer humanity and there is so much we can also learn from their way of life. Thereby us in Chengdu have to open our arms, work with them and more importantly further develop sincerity and trust.
As they say " we can trust the Danes " and us at investincgenhdu.com can vouch for this, and at every important juncture in this harmonious relationship we will be further advocating their prosperity.
Denmark Visa Processing Centre Chengdu - Unit 15-18, Building 11, 4th Section, South Renmin Road, Wuhou District, Chengdu City, Sichuan Province, China (610000)
Disclaimer: This article was written and researched by www.investinchengdu.com and Chengdu 'Dailu' Business and Management Advisory Services Co Ltd. 成都带路企业管理咨询有限公司