THE AUTOMOTIVE AFTER MARKET INDUSTRY, CHINA'S NEXT BATTLEGROUND
Recently , a Chinese News website reported that Chongqing, an important automotive manufacturing centre, has been severely impacted by falling automotive and spare part sales, we summarise the main points and provide added commentary.
Mr. Qianyong, the President of Chongqing Automobiles Spare Parts Association, stated "the after sales automotive market has recently been experiencing tremendous growth and with the decline in new automotive vehicle sales, manufacturers have focused attention to after market repairs and sales."
From the 21st to 23rd of October 2015, the 5th China - ASEAN Automotive and Spare Parts Exhibition was held in Liuzhou, one of China's five automotive manufacturing centres, which produces 2 million vehicles annually. Approximately, 600 companies attended the exhibition but the euphoria was subdued and one sales manager noted, "This year our spare parts sales have reduced by 30%."
However, there was abundant optimism amongst delegates in relation to China's automotive after market industry where it was estimated that by 2020 China would have 250 million vehicles on the road. Furthermore, the after market industry will be worth RMB 10 trillion ($US1.7 billion) and this will present significant opportunities for businesses in the after market industries not limited to; servicing, spare parts, smash repairs and general automotive maintenance.
Accordingly, there has been a keen focus by automotive businesses in finding lucrative micro markets within the after sales service industry.
In 2014, the Guangxi automotive group developed a business model, focusing on maintenance and technological innovation.
On September 20th 2015, SAIC, an automotive manufacturer announced it was opening automotive chain stores called "Che xiang jia" to provide after market repair services.
Furthermore, Volkswagen also announced its plan to build 1,200 automotive repair centres where they can service their market leading brands, such as Volkswagen, Shanghai Volkswagen, FAW Volkswagen, Audi and Skoda.
A very important government initiative, announced in 2014 by the Ministry of Transportation relates to the sharing of diagnostic and repair information. This emphasized that manufacturers had to disclose diagnostic and repair information to all stakeholders, "Implementation measures for the administration of automobile maintenance technology information disclosure."
This has clearly demonstrated the determination of the Chinese government to promote anti-monopolistic behavior in the automotive after sale market", article end.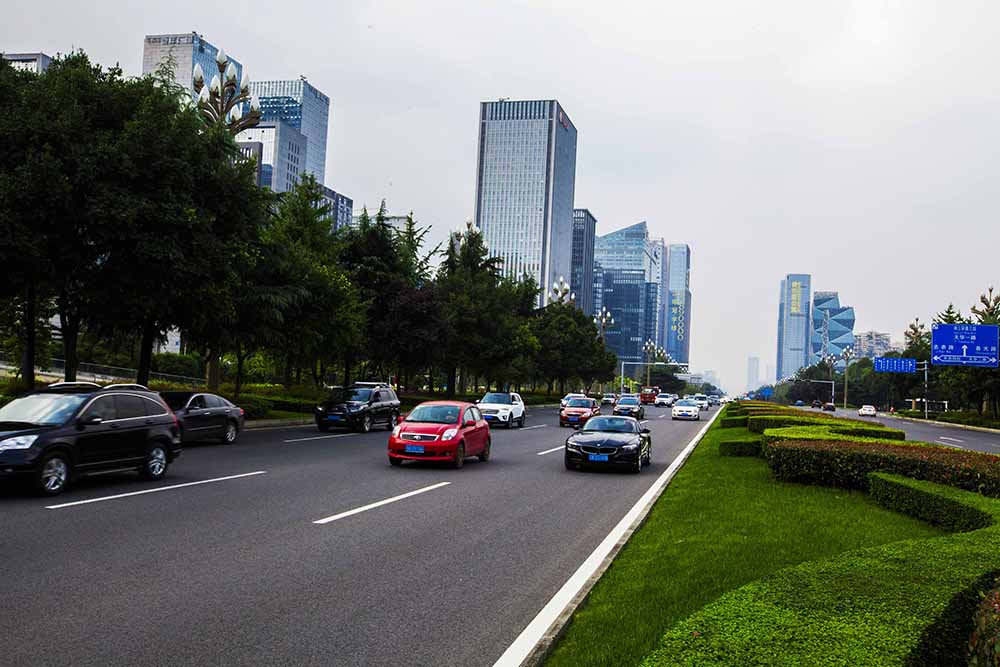 Investinchengdu.com advocates with fervent interest the automotive aftermarket industry is China's next automotive battleground. China's automotive industry is undergoing rapid technological changes and possibly wavering consumer demand for new vehicles. However, it is the automotive aftermarket industry that will experience consistent growth and opportunities.
Indeed those startups and growing and innovative enterprises who have the technological edge, environmentally friendly products and processes, superior repair and management standards will enjoy consistent sustainable growth.
Chengdu, home to four million vehicles, a population of fourteen million and a growing GDP per capita also presents these unique China automotive after market. Sometimes walking the streets of Tianfu Avenue, South Renmin Rd, Tongzolin and New Century City you will be amazed with the breadth of motor vehicles zooming around. As they say "come over and see Chengdu's socio-economic miracle for yourself."
Information source: Chinese News Website 26/10/2015
Disclaimer: The above article has been summarised from a Chinese News Website, and added commentary provided by investinchegdu.com.