MOTOR VEHICLE REPAIRS AND THE GROWTH OF CHAIN STORES
The Guangzhou Daily recently reported on the Guangzhou's automotive aftermarket industry and the growth of chain stores and we summarise the main points as follows.
'Within the streets of Guangzhou, automotive repair outlets consisting of rows of tires, engine oil and diagnostic machines have become increasingly common.
Whereas, the larger automotive workshops (300 square metre work bays) house more advanced diagnostic equipment, the smaller workshops are more price competitive, customers still have significant concerns regarding their technology and workmanship.
Pursuant to these concerns, large multinational manufacturers such as Bridgestone and Michelin have developed their individual chain stores providing quality repairs at competitive prices.
Furthermore, HKS, a local repairer, has seen a market gap and developed a footprint of automotive chain stores.
The General Secretary of Guangzhou Motor Association explained that with the significant increase of passenger vehicles there are now more than 2 000 automotive repair outlets. Correspondingly, competition has become extremely fierce and it is essential that the smaller stores become chain orientated.
HKS in a very short time frame has opened 15 repair outlets in Guangzhou, developed cooperation with equipment suppliers and aims to open hundreds of franchise chain stores nation wide.
The article also noted the chain stores were more price competitive and have significantly improved their repair and service quality standards. Second similar to the 4S dealership shops, they utilize original automotive manufacturers parts for all their minor and major repairs.
The Bridgestone and Michelin repair centres predominantly promote their own brands and also utilize parts from reputable multinational manufacturers/suppliers.
The customer loyalty of the chain stores has been very consistent with 80.4% of customers maintained with a 69.04% recommendation rate, whereas the 4S dealership sites have a 72.5% retention rate and a 59% recommendation rate. Accordingly these changes have forced the 4S dealership stores to reduce prices and offer improved service.
An interesting phenomenon is that the 4S shops have lost the monopolistic control of the automotive repair outlets and with the further development of chain stores, the ultimate winner in terms of price and quality, is the customer', end article.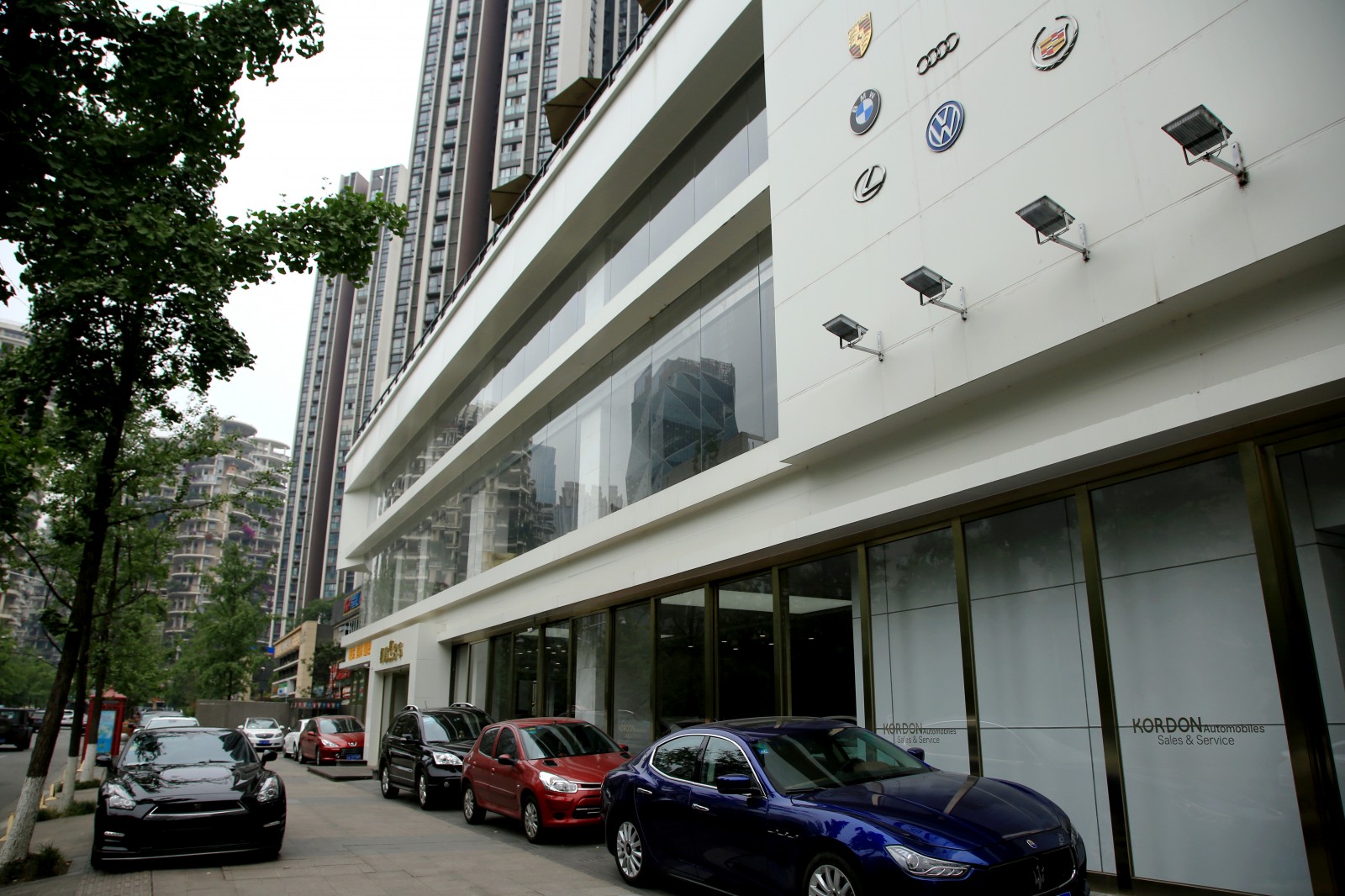 Investinchengdu.com advocates with fervent interest the automotive aftermarket industry is Chinas next automotive battleground. China's automotive industry is undergoing rapid technological changes and possibly wavering consumer demand for new vehicle. However, it is the automotive aftermarket industry that will experience consistent growth and opportunities.
Indeed, those knowledgeable and talented professionals, startups and innovative and growing enterprises who have the technological edge, environmentally friendly products and processes, superior repair standards, and with diligent management standards will in the medium to long run reap significant economic rewards.
Furthermore, it may be those B2B corporations whose products and technologies are green compliant and eco friendly will enjoy consistent sustainable growth.
Chengdu which is home to 4 million vehicles, a population of 14 million and a growing GDP per capita also presents these unique China automotive after market. Sometimes walking the streets of Tianfu Avenue, South Renmin Rd, Tongzolin and New Century City you will be amazed with the breadth of motor vehicles zooming around.
"As they say come over and see Chengdu's socio economic miracle for yourself."
Information source:
Guangzhou daily, 28/09/2015
Disclaimer: The above article has been summarised and translated from the Guangzhou Daily.