NEPALESE CONSULATE AND SWISS VISA CENTRE TO OPEN IN CHENGDU
Recently the Nepalese government announced the opening of a consulate and the Swiss government a visa processing centre in Chengdu, Sichuan province.
Investinchengdu.com notes, Nepal with a population of nearly 28 million, with the opening of the Chengdu consulate it will greatly "enhance education, socio, economic and consular ties between Nepal, Chengdu, Sichuan and Western China."
Nepal's GDP (Gross Domestic Product) which is reasonably modest at USD$20 Billion will receive significant socio-economic benefits from the Chengdu USD$165 billion and Sichuan USD $450 billion economies. Chengdu can greatly assist in the areas of advanced manufacturing, ecommerce, transport, to name a few.
Nepal likewise has its capabilities in eco tourism, culture and its pivotal place along the ancient South Silk Road. Chengdu's citizens enjoy a sense of adventure and Nepal will gradually form a part of their travel escapades.
Investinchengdu.com and Dailu acknowledges the strategic role Switzerland has played for centuries in moulding a tolerant and understanding global community. Switzerland with an astronomical GDP per capita income of USD $88,120.00 is a shining beacon within Europe and this is pursuant to its well managed socio-economic policies and its creative and entrepreneurial skills.
The Swiss Ambassador to China Jean-Jacques de Dardel stated, "Switzerland is acknowledged as one of the best places in the world to live, study, travel to and do business thanks to a favorable environment. Switzerland and China have also long been enjoying dynamic bilateral relations. We definitely welcome more visitors and investors from China."
Indeed the visa processing centre will further foster two way bound tourism, student and university exchanges, bilateral investment and trade an area that Chengdu will tremendously benefit from.
Swiss management standards, technologies and business ethics apart from its already well-known companies will greatly help in further shaping the Chengduan economy. Business ethics is a very subtle point in todays business relations especially when undertaking bilateral trade and joint ventures. As they say 'ethics is one of the pillars of business' and the 'Swiss way' should be something many medium and large Chengdu and Sichuan enterprises and professionals aspire to.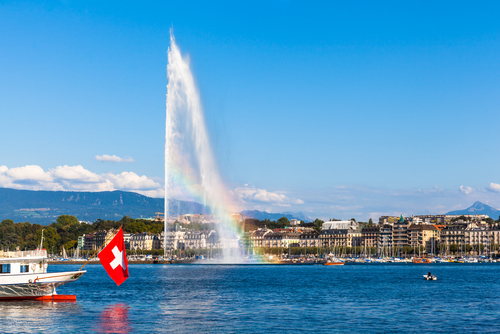 The Swiss visa centre is located at Room 2012, Tower B, Times Plaza, No. 2 Zongfu Road, Jinjiang District, Chengdu.
Indeed, both these initiatives further demonstrate the pivotal role Chengdu plays in developing Chinas western economic frontiers. However it will be like minded, knowledgeable and talented professionals, startups and growing and innovative enterprises who will stimulate these bilateral trade and investment relationships. These professionals will venture far afield and alert their enterprises of the wonders of Switzerland, Chengdu, Sichuan, Western China and Nepal.
Information sources :
www.nepalforeignaffairs.com/china-proposes-nepal-to-set-up-consulate-office-in-chengdu
https://thehimalayantimes.com/kathmandu/nepal-consulate-to-open-in-chengdu/
https://www.eda.admin.ch/countries/china/en/home/news/news.html/content/countries/china/en/meta/news/2016/january/3-new-Swiss-visa-application-centers-to-open-in-China
http://data.worldbank.org/country/switzerland
Disclaimer : The article has been summarised from the above mentioned website and added commentary provided by investinchengdu.com.